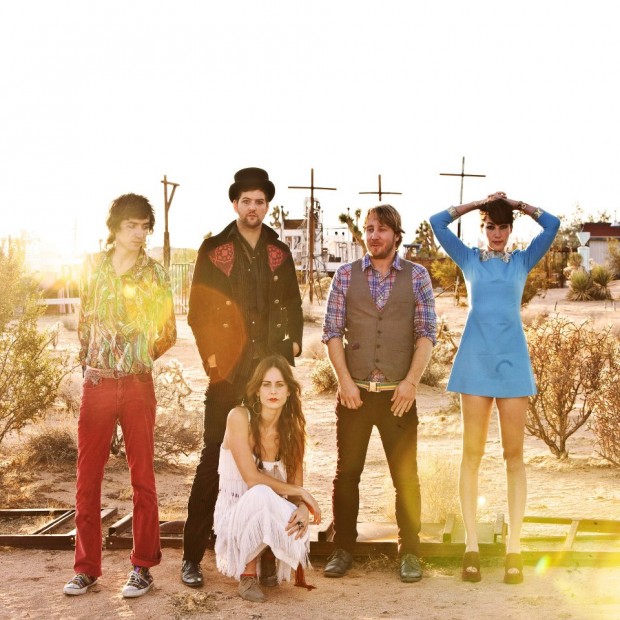 How to describe the California band He's My Brother, She's My Sister? As a combination of several things, really. A sound that's part blues and part folk and — not by definition — draws on rockabilly too. A visual style that's one-third rustic, one-half Haight-Ashbury, one-sixth glam. A live performance that's so tight and confident — judging from their recent set in Toronto — that you're sure they must have been playing together for ten years… yet it's been only two.
Formed in stages by Robert Kolar (who also fronts the band Lemon Sun) and his sister Rachel (whose background is in theatre and performance art), He's My Brother, She's My Sister started as an acoustic duo but soon grew to include bassist Oliver Newell, guitarist Aaron Robinson, visiting cellist Satya Bhabha, and the innovative Lauren Brown, who tap dances much of the band's percussion on a bass drum placed on the floor while simultaneously playing the rest of her drum set the old-fashioned way.
The band released its first full-length album, "Nobody Dances in This Town", on October 9th, and has been touring North America in support of it (they're now heading towards the U.S. east coast and parts south – see upcoming dates here). For more information, music, and videos, visit the band's website.