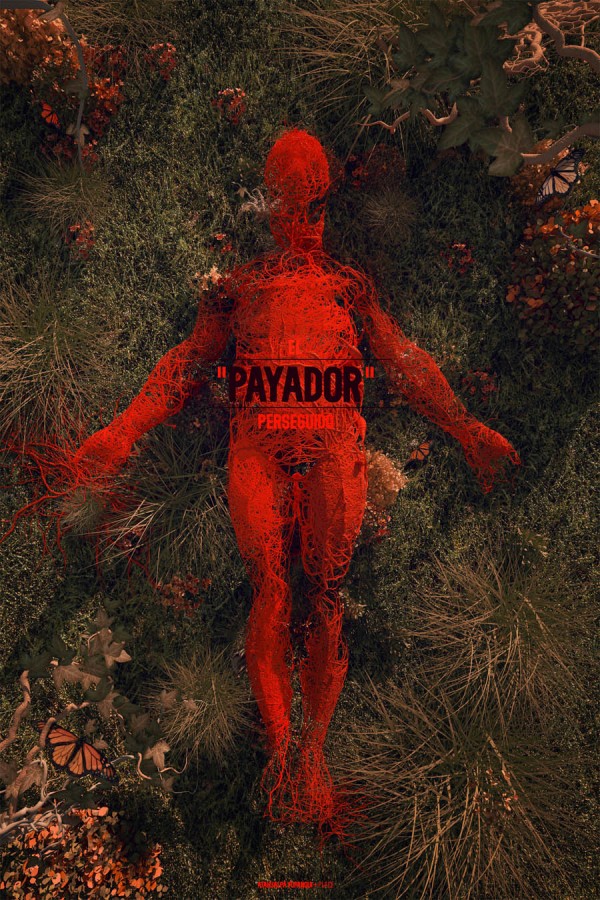 The picture above is a striking and beautiful tribute to Atahualpa Yupanqui, one of the most prominent Argentinian folk musicians of the 20th century. Yupanqui was persecuted by the government of Juan Perón for his Communist Party membership–his 1972 book is titled El Payador Perseguido, the pursued singer–and he was known for his close studies of the indigenous cultures of the country's northwest.
Place is an advertising and design firm founded by Eloy Krioka and Blas Lamagni in Buenos Aires. In a note next to the image, they write:
Protesting design for those who struggle for their land and their bread. Thank you Atahualpa Yupanqui for the inspiration, for your words. This is our humble tribute to an eternal man, to "tata", to the singer, to a man who was chased.
Place does some great work, by the way. Check out their portfolio here.