The regional winners of the Commonwealth Writers' Prize were announced a few hours ago, and while the two African books honoured (and still in the race for the overall prize, to be announced on May 21) seem at first to be miles apart in topic and tone, they both, in their own ways, speak of hope.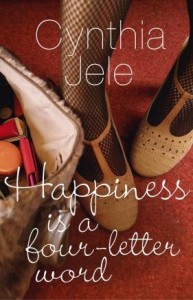 Best First Book: Happiness is a four-letter word, by Cynthia Jele (South Africa). Frankly described as "chick lit" by Vuvu Vena of The Mail & Guardian, part of the book's virtue seems to lie in its premise of social peace and happily self-interested normalcy:
It's like looking through a friend's photo album, or at your own reflection in the mirror. Cynthia Jele's debut novel evokes the lives of successful, thirtysomething, black women in suburban Johannesburg. Her characters — captured in moments of frozen realities — are so authentic that you'll recognise them from your own life.
Jele's book does not yet seem available on either US or UK Amazon, but can be ordered on Africa's Kalahari.net. The publisher can be reached by clicking on the cover image above.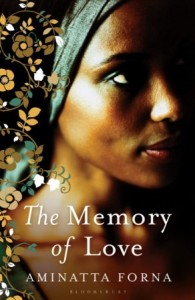 Best Book: The Memory of Love by Aminatta Forna (Sierra Leone). By contrast with Jele's work, Forna's is a harrowing tale of psychological healing in the aftermath of Sierra Leone's civil war. Writes The Observer's Tim Adams,
Reading Aminatta Forna's second novel, The Memory of Love, I found myself returning again and again to an assignment that took me to Freetown, Sierra Leone in 2002. Forna's book is set in the city at almost exactly that time – not long after the end of one of the bloodiest civil wars in modern African history – and she captures exactly the sense of numbed brutalisation that I saw first-hand in many places: in the eyes of former child soldiers who had been forced to mutilate and murder their parents, in the camps full of young girls raped and enslaved by the rebel forces, and abandoned by their families because of the "shame". I remember all too vividly trying to collect the horror stories that were those lives and the absolute inadequacy of my questions: "How did it feel…?" We like to talk about conflict resolution, and truth and reconciliation, in the context of such nationwide atrocity (the particular gruesome speciality of the war in Sierra Leone was the systematic amputation of limbs; queues were formed in front of drugged young men with machetes). But how do you really go about healing that kind of pain?
Amazon has the book here.