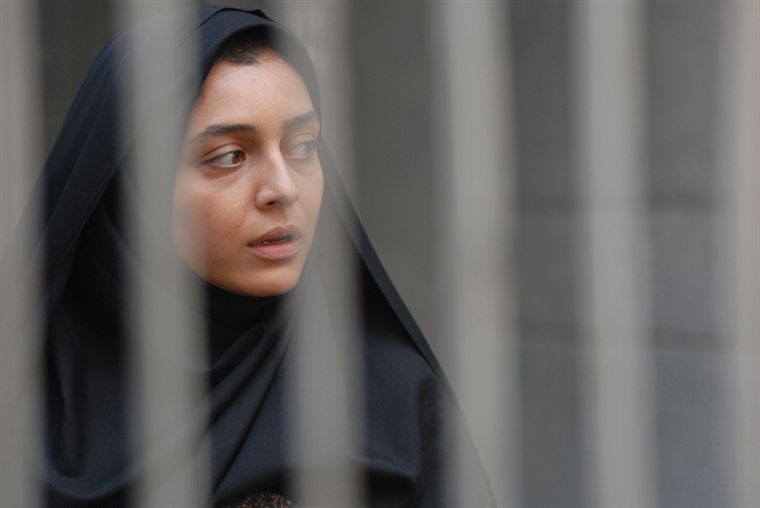 Guest post by Abby Plener
In 1979, the Iranian Revolution overthrew the the Pahlavi dynasty with remarkable force. Much of its strength derived from the diversity it managed to mobilize: the movement appealed to secular nationalists, middle-class liberals, proclaimed Marxists, and most famously, Islamic conservatives. Powerful as this united front was at the time, the divisions within it would become equally as pronounced, as illustrated by the polarizing effects of the 2009 reform movement. And with Iranian filmmaker Asghar Farhadi's recent victory at the Berlin International Film Festival, international audiences are once again urged to reflect on the country's fragmented social structure.
As Farhadi accepted the festival's coveted Golden Bear award for Nader and Simin: A Separation, he described his win as "a very good opportunity to think of the people of my country–the country I grew up in, the country where I learned my stories." Praised by the NY Daily News for its "subtle exploration of Iran's class divisions and religious conservatism, which it managed to combine with the tension of a crime thriller", the film brings two families–one middle-class and secular, the other lower-class and religious–into contact and ultimately conflict with one another, highlighting their different worldviews as well as their common struggle to keep pace with modern Iran and all of its dramatic changes. Writes Lee Marshall in Screen Daily:
Nader and Simin […] are modern, Westernised Iranians, from the same sort of well-off elite that the director focused on in his previous film. Though it's never explicitly stated, the fact that this elite occupies an uneasy place in an Iran ruled not by the monied classes but by a political theocracy, underlines and gives depth to the stand-off that will develop between Simin's rich, Westernised family and Razieh's poor, devout family…
Read the rest here.
---
Abby Plener hails from Toronto, Ontario and is currently completing her degree in English Literature at McGill University in Montreal. Her other interests include politics, media studies, and equity issues. She can be reached at abby.plener@gmail.com