One of the most interesting ways to pass an hour or two is to visit the National Security Archive site, hosted by George Washington University, which collects and posts declassified U.S. government documents obtained through the Freedom of Information Act, along with unclassified documents pertaining to U.S. foreign policy, national security, and intelligence matters. The collection itself is immense, so Archive staff helpfully assemble the most important documents relating to a given topic into electronic "briefing books" (see here for a list broken down by region). Perusing any given document (which are PDF facsimiles of the originals) gives one a visceral sense of how events looked to those who actually participated in them.
Though steeped in history, Archive staff are attentive to the potential timeliness of their holdings. When Cuban exile Luis Posada Carriles, 82, went on trial in Texas last week for perjury and making false statements to a naturalization hearing, the Archive released a briefing book of CIA documents relating to his prior work for the agency, which employed Posada from 1965 to 1967 in anti-Castro operations. One fascinating item in the set is a 1966 letter from Posada to the CIA requesting that he be allowed to join a four-person junta that would coordinate the military activities of a number of militant groups. Among the short list of reasons he gives for why the "Company" should give him permission is this wonderfully prosaic one: "At the present time I have not too much work to do." Posada would later be tried in Venezuela for the 1976 bombing of a Cuban airliner that killed all 73 people on board, and convicted in Panama in 2001 for plotting the assassination of Fidel Castro.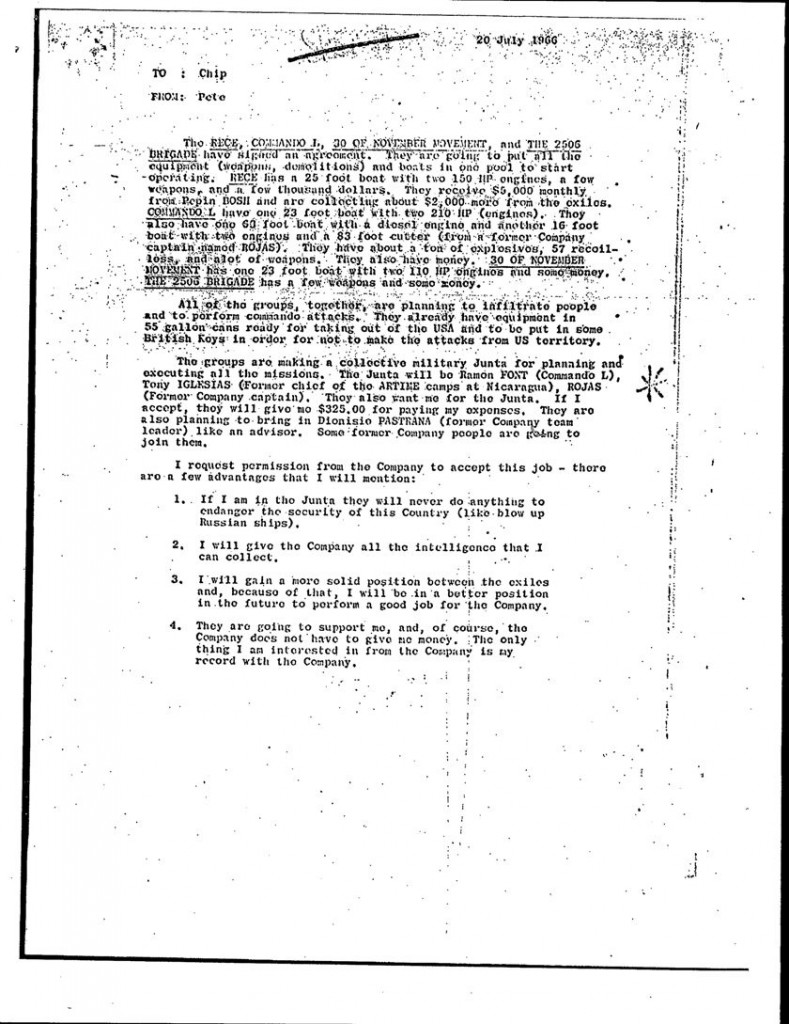 Read the rest of the briefing book here.