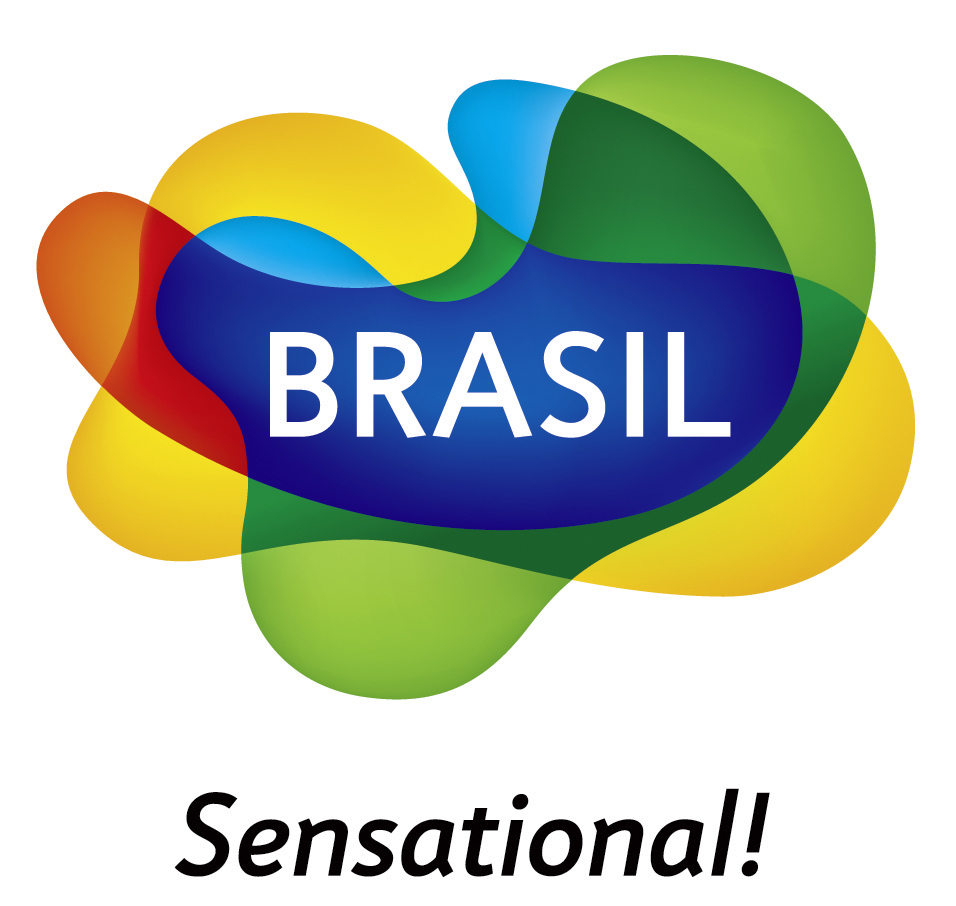 Organizations typically put a lot of work into the development of their logos, the hoped-for ubiquity of which drives their designers to incorporate as many distinct brand values and moods as possible into the final image. Investments in this process can easily run into the millions of dollars, and after all of this money and effort there is no guarantee that the logo will accomplish its objectives, or will even be liked: see Redesign, Gap logo.
Happily, though, a significant proportion of newly-born logos go out in the world and do their owners proud. In 2004, Brazil's Ministry of Tourism held a design competition for the country's new marketing logo and invited 37 firms to make submissions. The winning logo (above), which rolled out in a world-wide campaign starting this past July, was designed by Kiko Farkas of Máquina Estúdio in São Paulo. In a short interview with Ellen Shapiro of the Imprint design blog, Farkas describes how the logo incorporates the spirit of Brazil:
Nothing is as representative of Brazil as a curve. The sinuosity of the mountains, the waves of the sea, the soft outline of the clouds, the undulation of the beaches, the joy of our people. The curve envelops and snuggles you. Those who come to Brazil immediately feel at home. Brazil is a bright, luminous and colorful country. It is said that the astronauts circling the earth noted that Brazil is the most luminous sight on the planet. Whether it is a myth or reality, Brazil has a special energy that attracts and fascinates visitors. It is a joyful country. Foreigners often say that Brazilians are always merrymaking. And this ability to be merry, even when things are somewhat difficult, is impressive. The fact that Brazil is a melting pot of races and cultures has made it into a 'mestizo' country with regard to the strength and resilience of all that is hybrid.
Read the rest of the interview and Shapiro's discussion here, and see more of Farkas's remarkable designs on his site.